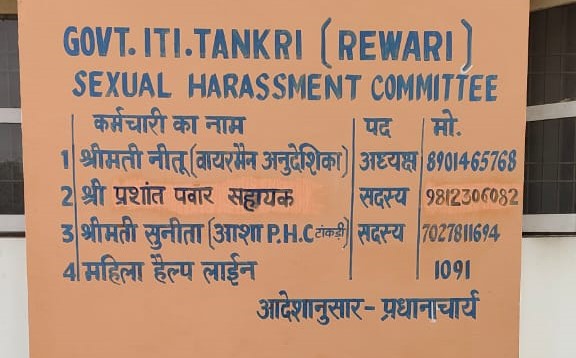 "Action is the foundation to all success"
Government industrial Training Institute Tankri is a sure success destination for trainees who want to excel in the present industrial scenario in the country. The trained Trainees of Govt. ITI Tankri are working with top companies, as well as self employed and giving employment opportunities to others. Govt. ITI Tankri came under in up gradation of 1396 ITI through public-private partnership in March, 2008 and the Chairman of IMC is from A2Z Maintenance & Engineering Services, Gurgoan, with the mission to support the ITI to bring sustainable change through technical education, information and dissemination the best practices.

We are committed to provide the best facilities; infrastructures and environment for nurturing the young talent of rural India and make them backbone of Industrial growth of India.
Geeta Rani Singh
Principal Govt. ITI Tankri